Swimming pool : measuring a generous 14M X 7M, with children's pool immediately adjacent.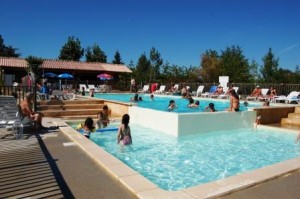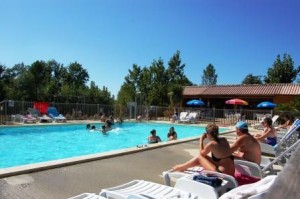 Snack-bar : ices, cool drinks, small snacks, pizza, chips to take away. : De 10 h à 22 h
Restaurant : Restaurant : in the evening, we offer regional specialities, such as confit and magret de canard (fresh grilled duck breast), as well as steak ans chips. Every Tuesday in july ans august, we put on a themed evening meal – local perigord fare, Spanish, etc…), …
Bread, croissants, pain au chocolat, etc… may be ordered for the next morning in july and august.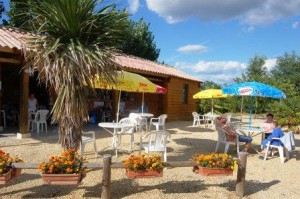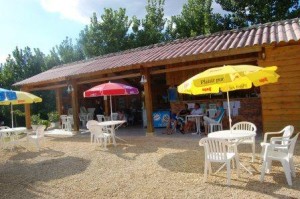 Play area : a large field, adjacent to the pool and the restaurant, with swings, slide, wendy-housses for the little children a small climbing-wall, see-saw and a wobbly "canoe on a spring.
Boules (pétanque) an illuminated pitch, also near the pool and café.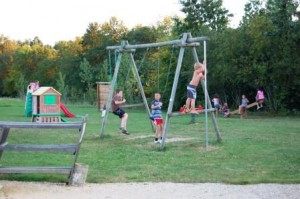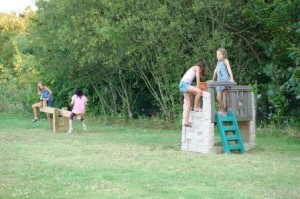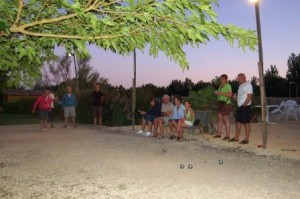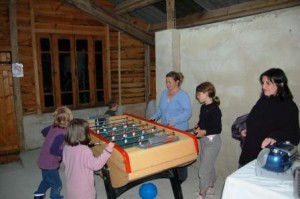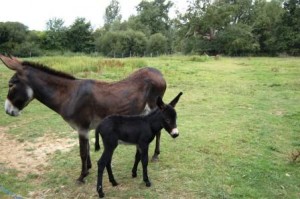 Games room : with ping pong table, baby-foot and dutch billiards. There in a table and chairs where children can draw or play other games.,                 Two donkeys : Jo and Julie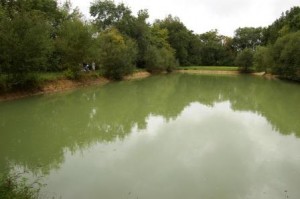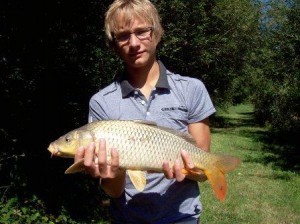 Lake : for fishing (no licence needed)
A Small reading-room : with a library for your use.
Washing facilities
There are two toilet areas, one within the former farm buildings, with showers, wash-basins both in individual cubicles and under cover, a family bathroom (with shower, basin, baby's bath and changing-table), modern toilets, urinals, sinks for dishwashing and laundry, all with free hot and cold water. A second new toilet area is situated near to many of our camping-pitches, and has most of these features.
The is a token-operated washing machine for use by campers
Both toilet areas are accessible to people with reduced mobility.